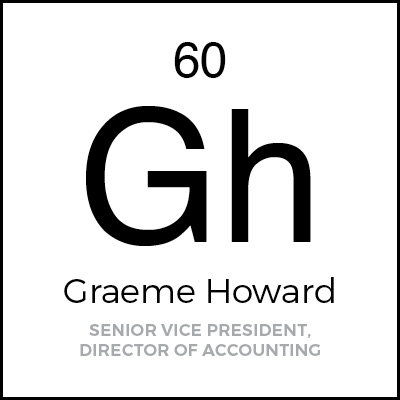 Graeme has over thirty years of financial and accounting experience in real estate and other industries. Graeme has been with The Goldenberg Group since 1995 managing the accounting and property management departments and is responsible for the overall cash management of The Goldenberg Group.
Prior to joining The Goldenberg Group, Graeme was with Hansen Properties, a regional mixed-use real estate developer with office, residential and hospitality projects in Pennsylvania and Florida.
Graeme is a graduate of Temple University where he received a B.A. in Business Administration, cum laude.
Graeme is a member of the Pennsylvania Institute of Certified Public Accountants and the American Institute of Certified Public Accountants. He also holds a Pennsylvania Real Estate License.
Graeme is a past Director of the Montgomery County Big Sisters/Big Brothers and a current director of The Audrey S. Knewstub Foundation.
Graeme received his BA in Accounting from Temple University.
Send Email