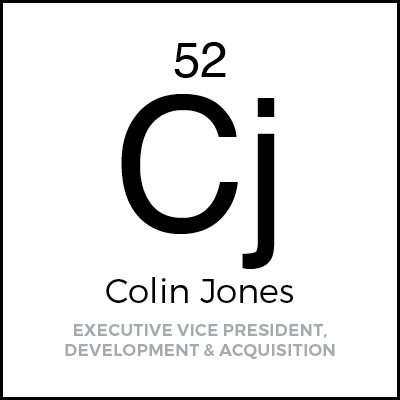 Colin has over thirty-four years of construction management experience including infrastructure, hotels, residential and commercial office space. Colin has been with The Goldenberg Group since 1995 where he is a member of The Goldenberg Group Management Committee, responsible for all development and acquisition activities. Colin has been responsible for many of The Goldenberg Group's projects, including over 4 million square feet of retail space.
Prior to joining The Goldenberg Group, Colin was responsible for the Northeastern U.S. region for Trafalgar House Construction. During his time at Trafalgar, Colin built and developed in excess of $900 million of projects throughout the United States, the Caribbean, Europe and the Middle East. Completed projects include United States Air Force bases, bridge and road construction, hotels in New York, Philadelphia, Florida, St. Lucia, and Barbados, luxury apartments in New York City, assisted living facilities in Pennsylvania, luxury ocean liner refits of the QE2 and Countess for Cunard Hotels and Resorts, and over 800,000 square feet of office development in London and New York City.
Colin is a graduate of Herts College in the United Kingdom, where he received a B.S. in Civil Engineering and Contract Law.
Send Email