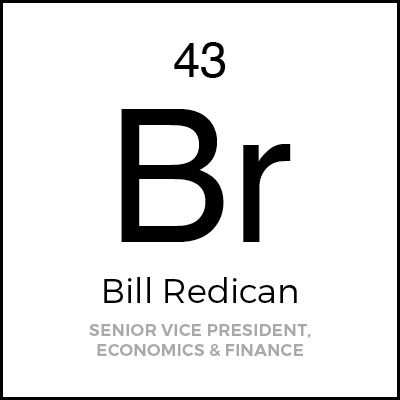 Bill has over twenty years of real estate financial experience in the Mid-Atlantic region. Bill has been with The Goldenberg Group since 2007 as Chief Financial Officer where he oversees all company accounting practices, including management of the accounting department, preparing budgets, financial reports, tax and audit functions, directing financial strategy, planning forecasts and studies, analysis and reporting on trends, opportunities for expansion and projection of future company growth.
For ten years prior to joining The Goldenberg Group, Bill served as Chief Financial Officer at Iacobucci Homes (a wholly owned subsidiary of the Baker Companies). While at Iacobucci Homes, Bill was responsible for creating and overseeing the execution of long-term business plans including the negotiation of financing for individual project, quarterly reviews of the company's residential and commercial portfolio, evaluation of acquisition targets, and overall responsibility for all finance and accounting functions. Prior to Bill's employment at Iacobucci Homes, he also worked at Orleans Homebuilders and KPMG.
Bill is a graduate of Drexel University where he received a B.A. in Accounting (with honors) and an M.B.A. (with honors).
Send Email